We are your hosts
during your stay...
Hi I'm Jealous and I tend to bark at strangers that I see from afar, but don't worry, I'm very nice and I don't bite! And if you have any food, I will bend to your will to have some (but my humans don't like me to eat between meals)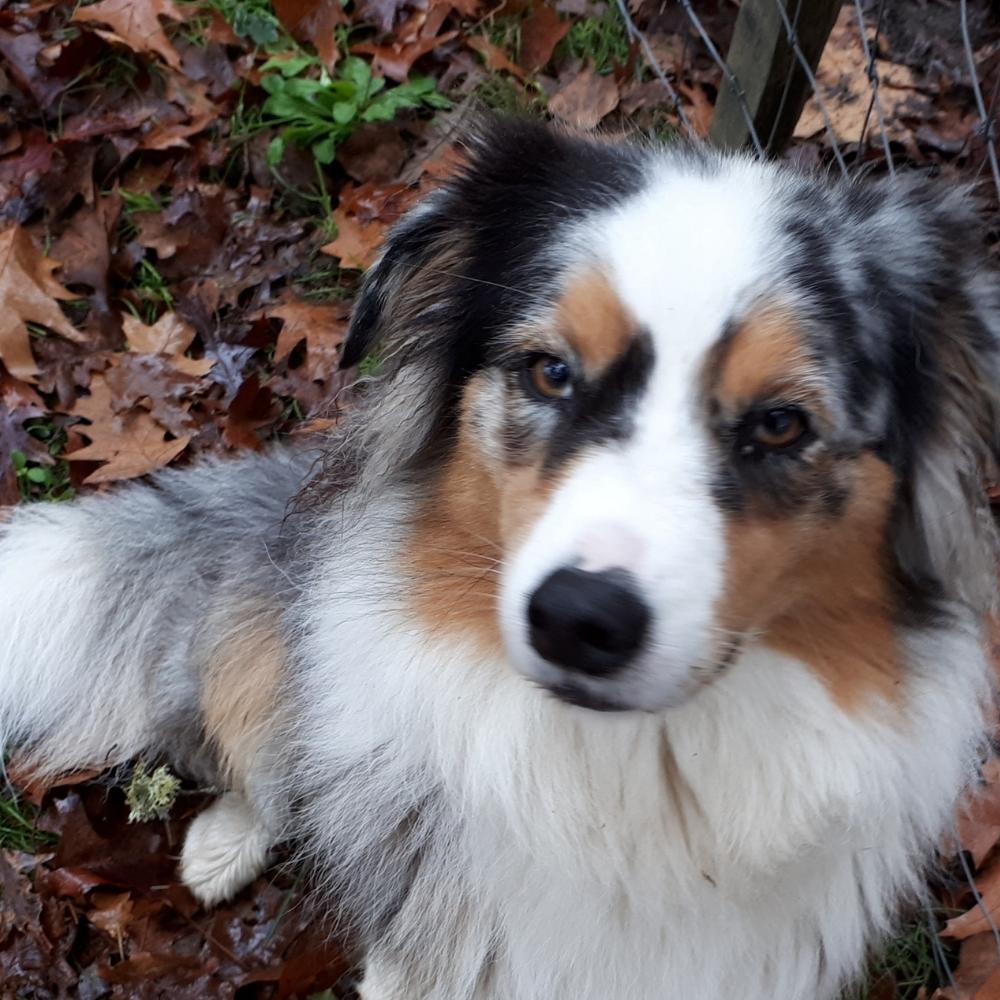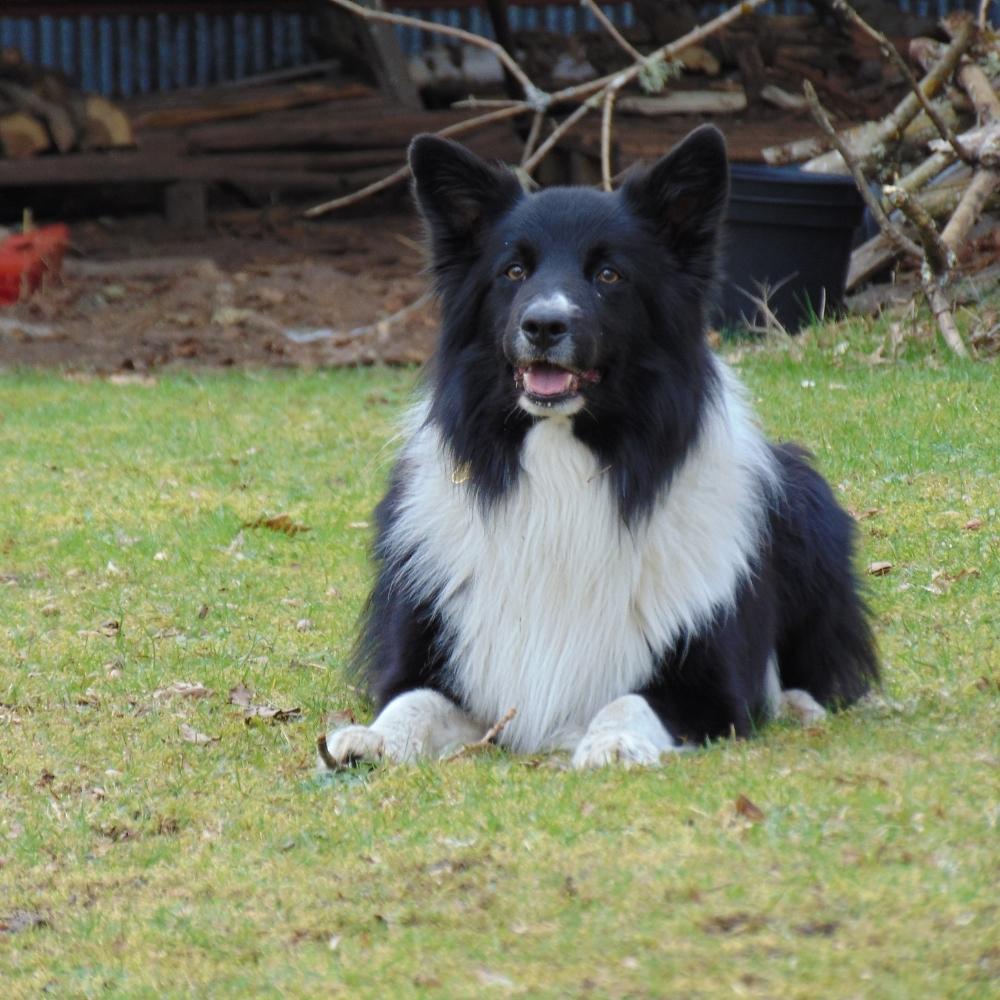 Hello dear friends, I am Holy, the head of the house (I have masters, of course, but I am still in charge).
I just wanted to warn you that if you are a male dog, your humans will have to be careful with me because I tend to get very angry when someone enters my territory (I am often punished for that and it's not fair I'm only defending my property).
On the other hand, if you are a female, you are generally welcome. Finally, if you are a human and you can throw a ball, I officially adopt you as my new best friend!
I'm Indie! I am very nice but I will rarely come to you because unfortunately you are not a chicken and I love chickens! So I will spend most of my time asking you to open the park for me to go see them because my humans are not always willing to let me go! 
Ps: if you have food, beware I am a very good thief!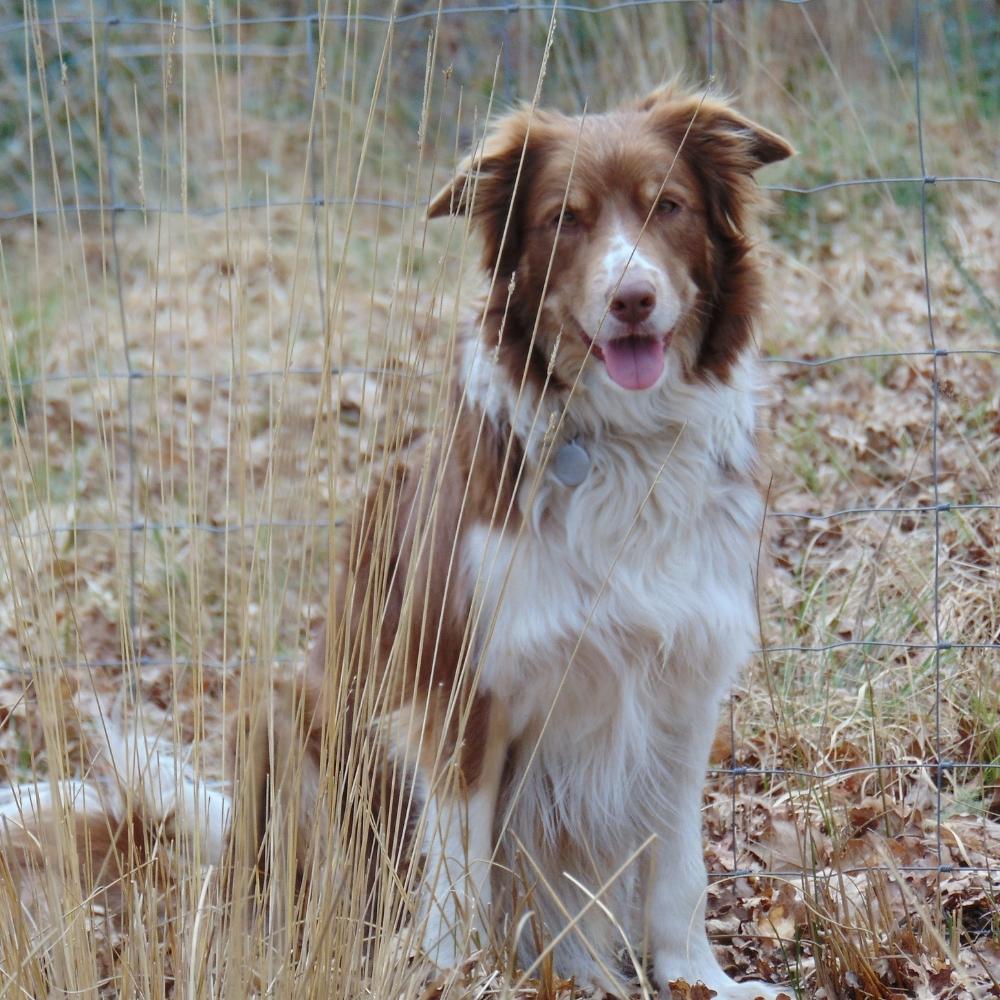 Let's talk about our humans:
Patrick and Agnes came to live here to better enjoy us and all the other animals, even the wild ones, so they ask around, put up nest boxes for the birds and bats. They even let the grass grow in the summer for the insects!!! The house has become an "refuge LPO" to protect biodiversity. Holy likes it because there are hedgehogs in the evening in the good weather.
To protect nature, they try to reduce waste and chemicals, so they make their own household products. They even bought some kind of blue balls that allow them to wash their clothes without washing powder!
The last idea is to produce our own electricity. For us it doesn't change anything but our humans seem happy, they count the kilowatts!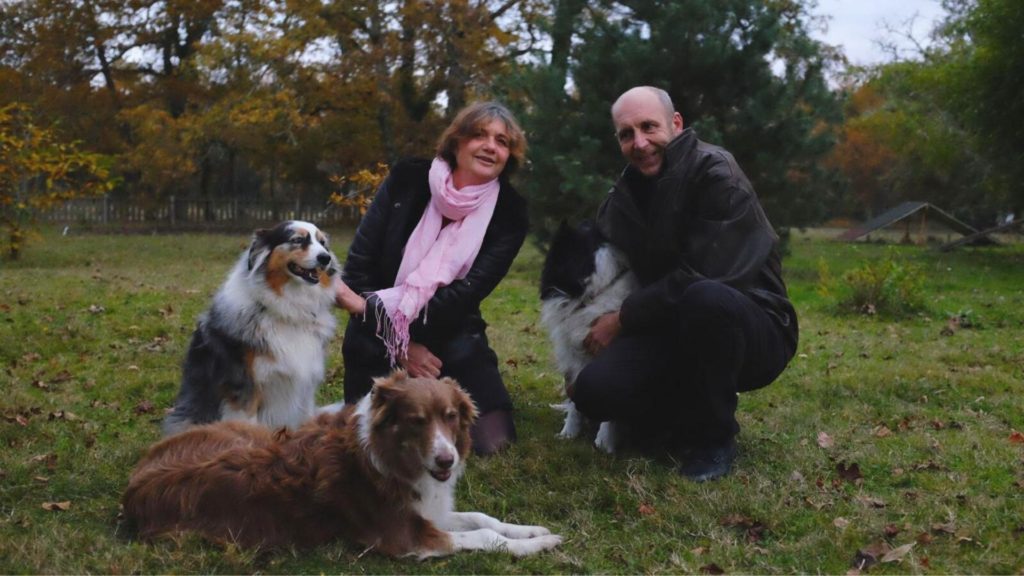 Les poules avec le coq Maurice
Létho, Apollon, Athéna et Méthis
Les canards ...qui n'ont pas de nom
We have been living in Le Gaille for 5 years with our humans Patrick, Agnes and Julie. And there are many other animals: 
1 cat Pirouette, not very nice with us, but you have to admit it, she is rather pretty.
There are the ponies : Zephyr and Iris, also called Bonie and Clyde because they only do silly things:
 They love to beg for food and to enter people's houses! Be careful to close the doors and the gates
The goats, Helios and Persephone
The sheep : Appolon, Athéna, Méthis and Létho 
The hens with the rooster Maurice 
And recently the ducks, very funny those ones 
Our garden is nice because it's so big! Unfortunately, we have to share it with those stupid ponies every afternoon. 
Finally there is still room for the humans, we often see them playing ping-pong (that annoys Holy who would like us to play ball with him), or Badmington, or even sometimes archery (but that we never see because we have to go home when the humans are playing! it's not fair!) 
And then there is also our agility course! That is for the dogs of the humans who come to us, because we do not want to go up on the footbridge, or to make the slalom.
A thing that we like to do on the other hand, is to accompany the small and big humans who come to give food to the hens …it must be said that we do not understand why they give them such good things to eat!! bread, pasta, fruit, ready meals … so we help ourselves a little in passing, discreetly, neither seen nor known 😊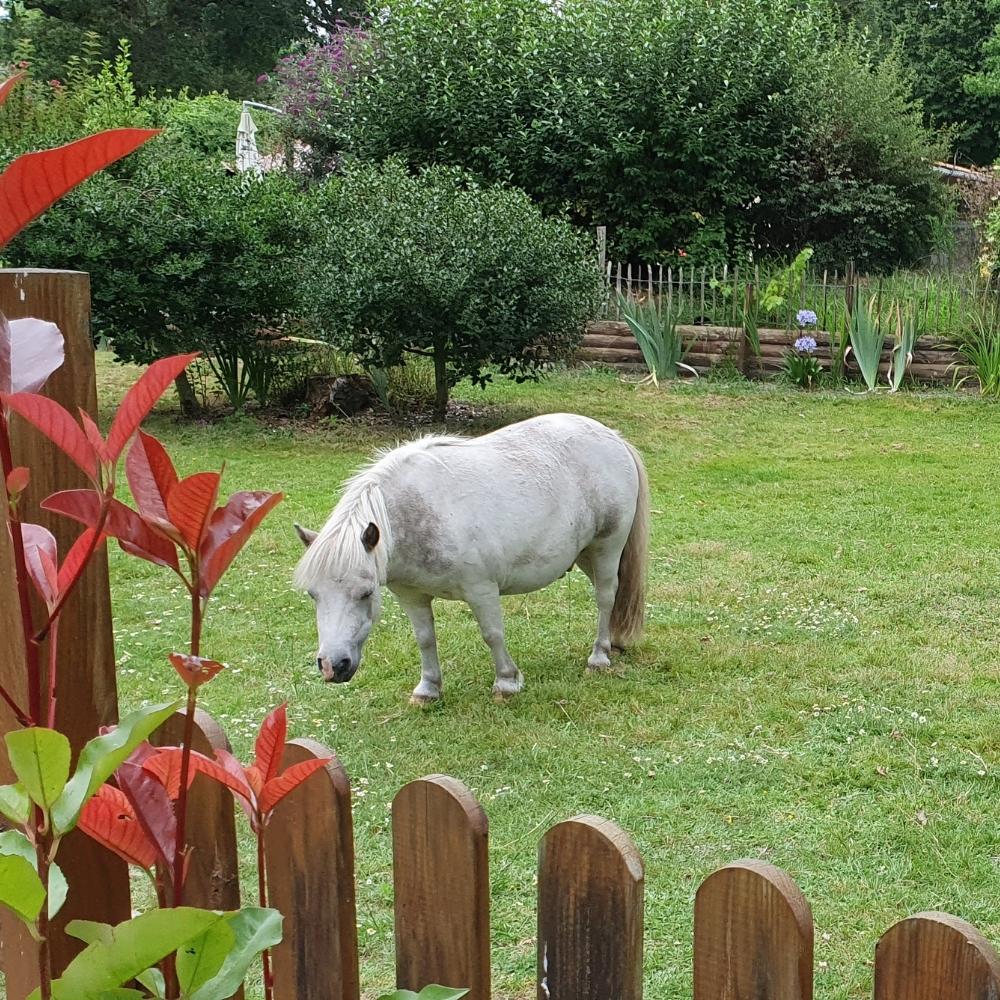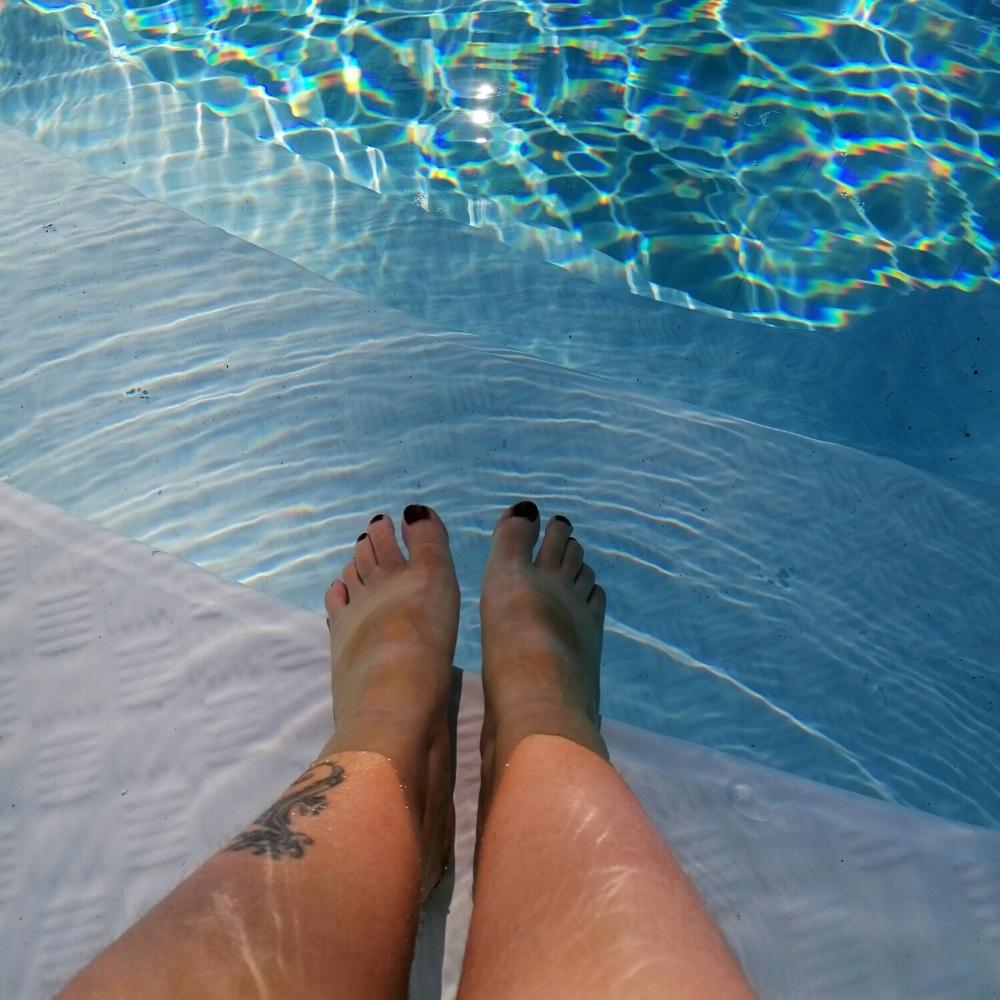 The swimming pool ! Humans seem to love this clear water and this too smooth ground…we prefer the lake, it's much better.
But well, everyone has to have fun ! The problem is that we are not allowed to go around the pool because we could disturb… especially Holy with his ball!
(It's a nice 10X5 pool, with a big part at 1,8m deep. )